Here we provide a summary of our currently accepted payment methods, along with important instructions and how-to information for customers requiring assistance.
1. CREDIT CARD OR BANK TRANSFER WITH WORLDREMIT
Worldremit allows you to pay for you order quickly and securely. You can transfer payment from your UK bank account, pay by credit card or debit card. (Visa, Maestro, Mastercard).
Simply create an account with WorldRemit or sign in to your existing account and enter the total for your order. Please select BULGARIA (BGN) for the destination.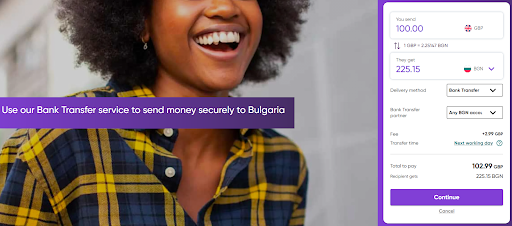 Add a new recipient using the details provided in your order confirmation email. You can save us as a recipient for any future orders to avoid having to fill these details out next time.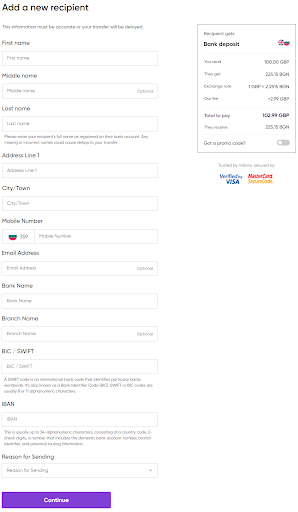 Fill in your personal details. These details are for your BILLING address.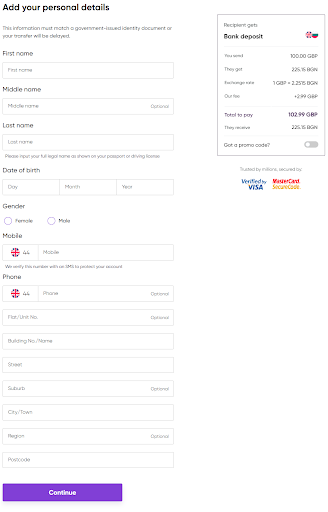 Select your payment method. You can pay ising a credit/debit card or pay via bank transfer.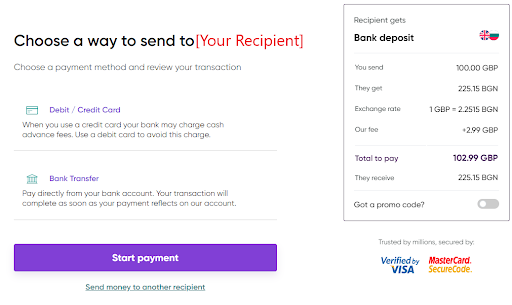 Complete the details required for your chosen payment method.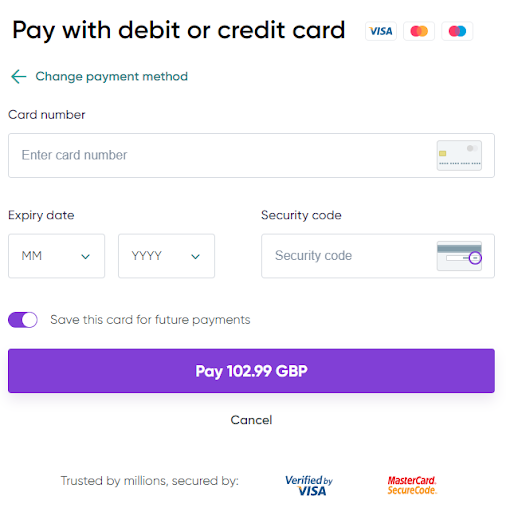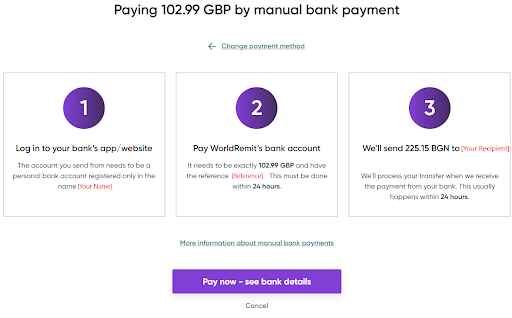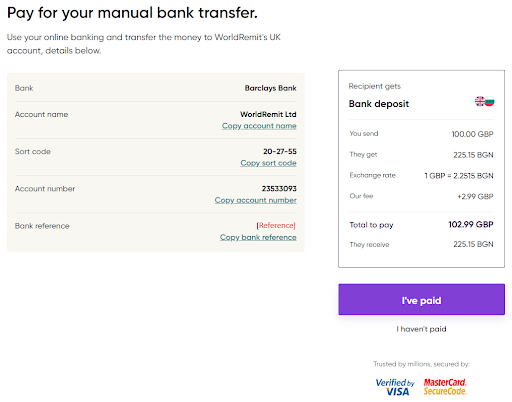 That's it! Simple. You've now paid for your order. Send us a reply to your Payment Instructions email and include your Worldpay Transfer Reference Number and we will continue procesing your order and get it out to you as soon as possible.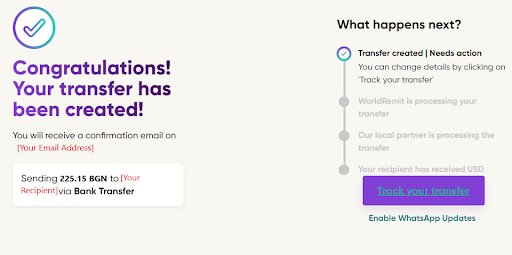 2. INTERNATIONAL WIRE TRANSFER
An International Wire Transfer (also known as an International Bank Transfer) is simply a transfer of money from your bank account to ours, and can be set-up fairly easily with most bank accounts. If you have never set up an International Wire Transfer before, the first thing to do is check your bank can provide this service and how much it charges.
Setting up an International Wire Transfer can sometimes be done using your internet banking account, however many banks only provide this service over the telephone or in person at a bank branch. You will need to provide the Payee/Beneficiary details we included in your order confirmation email, the amount in GBP to transfer, a reference, and the account which will pay transfer fee(s) incurred.
Please be sure to follow these instructions when setting up an International Wire Transfer:
Enter our bank details exactly as provided in your order confirmation email.
Provide your Order No. ID as a reference for the transfer.
Ensure the sender pays all fees incurred by the transfer.
International wire Transfers can take 3-5 business days to complete. Once we receive the transfer we will approve your order for dispatch. As soon as your order is on its way to you we will then send you an email confirmation with your tracking number.
Please note - Please use your local bank to complete the wire transfer.
Your order will be placed on hold for 7 days until we receive your payment. We cannot guarantee the item will remain available after this period. Please contact us by e-mail and we will do our best to accommodate your request.
3. INTERNATIONAL BANK DRAFT
A Banks Draft (also known as a Cashier's Cheque or Money Order) can be easily obtained from your bank. They are almost the same as Personal Cheque, except your bank will debit the amount from your account immediately and not when we cash the cheque. As a result it is the bank that is liable for paying us when the cheque is cashed. This means we ship your order as soon as we receive the cheque, and there is also no risk of cheques bouncing and any resulting charges.
To pay by Banks Draft you will need to:
Visit a branch of your bank and request an International Banks Draft.
Inform the bank staff it is for an International recipient.
Make sure the payment amount is in GBP.
Provide the Payee Name and Order No. ID exactly as provided.
Finally, send the International Banks Draft to us at the address we have provided by email. We very strongly advise using registered mail with tracking. We will not be liable for any International Banks Drafts which are lost in the mail.
We will dispatch your order as soon as possible, confirming by email and providing a tracking number.
Please note - Banks Draft are not to be confused with Personal Cheques written from your own cheque book. We are unable to cash Personal Cheques.